Niger's coup d'état: disaster for the Sahel, West Africa, and the West?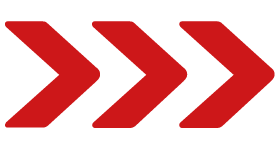 Date: Wednesday, 13 September 2023
Time: 14:00 - 15:00
Date: Wednesday 13 September | Location: Online Webinar | Time: 14:00 – 15:00 (UTC+1)
In the West, the 26 July 2023 coup d'état, which overthrew Niger's democratically elected President Mohamed Bazoum, may initially appear to be an insignificant event in a remote African country of little political or economic importance. The reality, however, is very different.
It is the latest and most important domino in the Sahel to fall to an anti-French pro-Russian military junta. Domestically it is likely to lead to greater insecurity and human rights abuses if the Wagner Group mercenaries assist the regime. In turn this could lead to the division of the country following a revolt by the Tuareg north, which is already showing signs of beginning — and which could be replicated in neighbouring Mali — and increased Islamist terrorism in both the southwest and southeast.
After a period of relative democracy, army coups could once again become fashionable and frequent in West Africa. Meanwhile insecurity, climate change, and escalating poverty will significantly increase the number of Africans trying to reach a better life in Europe.
A combination of factors — France's waning influence; its replacement by Russia; and the fear of contagion — have turned the Sahel into an important cockpit for global geopolitics. The region is therefore under the global spotlight for the first time and cannot be ignored.
The webinar will analyse the implications for:
Niger's domestic politics, security and economy;
The Sahel and the wider West African region;
North Africa and migration to Europe;
The collapse of French influence;
Russia's involvement and escalating geopolitical tensions.
Speaker
Prof. Jeremy Keenan is a recognised world expert on the Sahara-Sahel where he began his studies in 1964. Jeremy now has 12 books and over 350 publications to his name. He is also the author of Menas Associates' Sahara Focus monthly. He regularly briefs the British and US governments, the EU, UN, NATO, as well as international agencies and numerous media organisations (BBC, RFI, France24, VOA, Reuters, etc.) on these issues.