Lula 3.0: How business friendly is the new Brazil?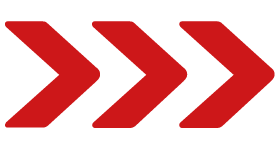 Date: Wednesday, 19 April 2023
Time: 14:00 - 15:00
Date: Wednesday 19 April | Location: Online Webinar | Time: 14:00 – 15:00 (UTC+1)
Over the past decade Brazil has been on a rollercoaster. One president was impeached after the discovery of huge corruption networks. It hosted the 2014 World Cup and 2016 Olympics. The economy boomed and then spluttered. The middle class got larger and then smaller. Deforestation and the management of the Amazon biome became global issues. Jair Bolsonaro — a far-right populist describing himself as the Trump of the Tropics — presided over a period of chaotic polarisation, but after failing to win re-election in October 2022 elections is living in self-imposed exile in Florida and is still refusing to accept the results.
The elections were won by veteran left winger Luiz Inácio Lula da Silva (a.k.a. Lula) who started his third presidential term in January. Once considered Brazil's most popular ever president, he is now approaching his first 100 days in office. It is unclear how Lula 3.0 play out in 2023-2027. Lula remains committed to income redistribution and a strong public sector and his political coalition — which stretches from left to centre-right — will try and balance the demands for improved living standards with the need to attract foreign investment.
The webinar will cover:
How solid or shaky is Brazilian democracy?
Economic developments in 2023 and 2024
Will the new fiscal responsibility framework reduce the deficit?
Investment opportunities and risks under Lula's new administration
Will a conservative Congress back economic reforms?
Will Brazil's new multilateralism bring it closer to China?
Speakers
Andrew Thompson is an experienced freelance writer, analyst, and consultant with a background in political risk and economic analysis. He has closely followed Brazilian politics since the 1980s when he was based in Rio as a correspondent for BBC World Service. As head of the its Latin American service — as well as a contributor to The Times, Economist Intelligence Unit and other outlets — he organised coverage of major political developments across the region. He has recently undertaken consultancy work on Chile's 2019 social explosion, and on the energy transition in Brazil.
William Jackson is Capital Economics' Chief Emerging Markets Economist. He leads a team of economists covering Latin America, Emerging Europe, the Middle East and Africa, and pays particular attention to developments in Brazil's economy. Prior to joining Capital Economics in 2011, he was a research assistant at the Royal Institute of International Affairs (Chatham House). He holds a degree in Politics, Economics and Philosophy from the University of York and in Latin American Studies from the University of Oxford.