Nigeria's new president: inheriting an impossible legacy?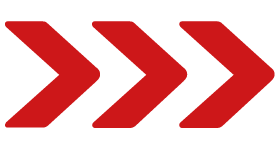 Date: Wednesday, 22 March 2023
Time: 14:00 - 15:00
Date: Wednesday 22 March | Location: Online Webinar | Time: 14:00 – 15:00 (UTC)
Nigeria's keenly contested 25 February 2023 presidential election resulted in a narrow victory for the ruling APC's candidate, Bola Ahmed Tinubu. This is, however, been legally challenged by his two main opponents. Social and ethnic tensions increased in the run up to the delayed gubernatorial which were held on 18 March. Major political upsets, including in Lagos State, were expected but did not occur because of widespread voter suppression by incumbent governors which will only fuel anger in the coming weeks.
The new president takes office on 29 May and will inherit a multitude of political, security and, above all, economic problems. Extremely tough decisions — including the removal of hugely expensive fuel subsidies and an increase in VAT — will have to be taken very quickly. This will immediately make the incoming president very unpopular and could quickly result in large nationwide protests. Equally, however, the rapid implementation of essential economic reforms will make Africa's most populous country a much more attractive destination for foreign investors.
The webinar will cover:
The character, strengths and weakness of Nigeria's new president
Analysis of the presidential, gubernatorial and National Assembly election results
The very tough decisions facing the new administration
Forecast for the government's first 100 days
Speakers
Anthony Osae-Brown is a Nigerian financial journalist with years of experience covering critical economic and political issues for both the domestic and international media. He has also worked in the Nigerian financial industry and has travelled widely.
Patrick Curran is a Senior Economist at Tellimer, where he focuses on emerging market macro/sovereign research across Africa, the Middle East, and Asia. Prior to joining Tellimer, he worked at Eaton Vance in Boston conducting sovereign fixed income analysis and spent time at the South African Reserve Bank in Pretoria. He holds an MA in International Economics at the Johns Hopkins School of Advanced International Studies in Washington and is a CFA charterholder.
Donu Kogbaru – writer, broadcaster, consultant