Is Chile's President Gabriel Boric a busted flush?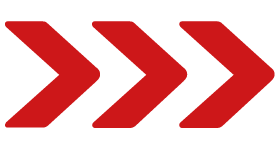 Date: Wednesday, 18 January 2023
Time: 14:00 - 15:00
Date: Wednesday 18 January | Location: Online Webinar | Time: 14:00 – 15:00 (UTC)
Co-host: Strategic Insight Group
After the 'social explosion' of 2019, Chile's electorate appeared to turn to the left. Voters overwhelmingly supported the idea of a new constitution to widen rights to government funded education, pensions, health, and housing. In late 2021 they elected Gabriel Boric — a 36 year old millennial with a background in student politics — as the country's youngest-ever president. He represents the 'new left' which maintains the old left's concerns with social equality and public ownership, but also adds much more recent notions of environmental sustainability, gender equity, and indigenous autonomy.
Since taking office in March 2022, and despite high expectations, it has been a difficult start. A first attempt at constitutional reform failed with a draft progressive constitution overwhelmingly rejected. Initial attempts to negotiate with armed indigenous Mapuche groups in the south have failed to make progress while undocumented migration and rising crime are a major worry in the north. Boric's popularity has dipped sharply and investors are worried, The economy is no longer the success story loved by global financial markets. Growth will slow sharply in 2023 and Boric was forced to reshuffle his cabinet late last year.
The webinar will cover:
Why constitutional reform failed and what happens next
Will pension and social reforms get through Congress?
Political scenarios for the remainder of Boric's presidency
The macro-economic outlook for 2023
Energy transition: opportunities and threats for Chile
Speakers
Andrew Thompson is an experienced freelance writer, analyst, and consultant with a background in political risk and economic analysis. He has closely followed Chilean politics since the 1980s when he was based in South America as a correspondent for, amongst others, The Guardian, The Times, and BBC World Service. As head of the BBC's Latin American service he organised coverage of major political developments, including the restoration of democracy in 1990 and subsequent elections. He has recently undertaken consultancy work on the 2019 social explosion and on the mining sector.
Kimberley Sperrfechter is a Latin America Economist at Capital Economics, a macroeconomic consultancy based in London. She previously worked at the International Trade Centre in Geneva where she focused on Latin America and the Caribbean. Kimberley holds an undergraduate degree in International Business and Technology from the University of Applied Sciences in Nuremberg, and a master's degree in Economics from Ulm University.