America Divided – The US Mid-Term Elections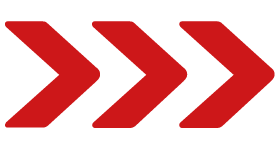 Date: Wednesday, 2 November 2022
Time: 14:00 - 15:00
Date: Wednesday 2 November | Location: Online Webinar | Time: 14:00 – 15:00 (UTC)
Co-host: Strategic Insight Group
The US mid-term elections on 8 November — when a third of the Senate and all of the House will be in play — are widely expected to result in one or both houses of Congress being dominated by the Republican party. President Joe Biden's massive Inflation Reduction Act — a sprawling bill covering climate change, healthcare and changes in corporate taxation — was a big but rare White House victory but it only passed by one Senate vote and 13 votes in the House. The Administration's other major first-term victory — August 2022's CHIPS and Science Act — was built upon the lone bipartisan agreement subject of countering China. The US therefore seems set for a legislative log-jam — or open warfare between Congress and the White House — after the midterms.
The webinar will cover:
The likely configuration of the new Congress
The main near-term economic implications of the elections
Whether it will transform American democracy in the last two years of Biden's presidential term
Whether the relatively bipartisan agreement on China policy will hold
Will both parties continue their late-boomer trajectories, or will younger politicians emerge after the midterms?
Speakers
Hugo Gurdon is: editor-in-chief of the Washington Examiner; former editor-in-chief of The Hill; managing editor of Canada's National Post; and 15 year veteran Daily Telegraph reporter including three years as Washington Bureau Chief.
James Ledbetter is New York's Observer executive editor; editor and publisher of the FIN newsletter on the fintech revolution; former editor of Inc; and former chief content officer at Sequoia Capital.
The discussion will be moderated by Strategic Insight Group's Scott Malcomson.