Nigeria's February 2023 Elections: A very close contest in which the winner loses?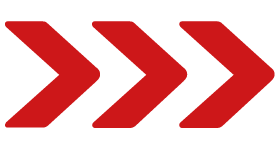 Date: Wednesday, 5 October 2022
Time: 14:00 - 15:00
Date: Wednesday 5 October | Location: Online Webinar | Time: 14:00 – 15:00 (UTC+1)
Nigeria's 2023 elections will be the most keenly contested since 1999. For the first time, we have what appears to be three and possibly four leading frontrunners. There is no clear predictable winner and the election could easily go into a run off.
Besides the election, however, there is an underlying economic storm building up in Africa's largest economy. It will require tough economic decisions that is certainly bound to make the incoming president unpopular from day one and possibly damage his electability in future elections.
The webinar will cover:
The frontrunners; their parties; and their likely electoral chances
The ethnic and religious dimensions of the contest
The escalating economic storm
The tough decisions that face Nigeria's next president
Managing a divided country
Speakers
Anthony Osae-Brown is a Nigerian financial journalist with years of experience covering critical economic and political issues for both the domestic and international media. He has also worked in the Nigerian financial industry and has travelled widely.
Patrick Curran is a Senior Economist at Tellimer, where he focuses on emerging market macro/sovereign research across Africa, the Middle East, and Asia. Prior to joining Tellimer, he worked at Eaton Vance in Boston conducting sovereign fixed income analysis and spent time at the South African Reserve Bank in Pretoria. He holds an MA in International Economics at the Johns Hopkins School of Advanced International Studies in Washington and is a CFA charterholder.