Kenya's August 2022 election: The usual recycling but with a twist?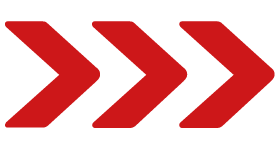 Date: Wednesday, 6 July 2022
Time: 14:00 - 15:00
Date: Wednesday 6 July | Location: Online Webinar | Time: 14:00 – 15:00 (UTC+1)
Co-host: Eversheds Sutherland
Kenya's August 2022 general election offers the intriguing scenario of two de-facto system insiders trying to compete with offers of change:
William Ruto has been deputy president since 2014 and continues to hold this position despite his falling out with his boss.
Long-time opposition leader Raila Odinga has, since his 2018 'handshake' rapprochement with President Uhuru Kenyatta, now sided with him against Ruto.
Meanwhile Kenyatta retains a strong interest in managing his succession, but his power of incumbency is dragged down by Kenya's increasingly stifling debt burden and hardships in the general population.
The webinar will cover:
Kwanza Kenya vs Azimio la Umoja: the main candidates, coalitions, promises
Kicking the debt crisis into the next administration?
Outlook for business
Speakers
Andrea Bohnstedt is an independent country risk analyst working on East Africa with a main focus on Kenya. Her consultancy services for clients — including for Menas Associates on an ad hoc basis — include country risk analysis; political and economic analysis; corporate investigations and due diligence; sector/industry research; investor contacts and networking.
Patrick Curran is a Senior Economist at Tellimer, where he focuses on emerging market macro/sovereign research across Africa, the Middle East, and Asia. Prior to joining Tellimer, he worked at Eaton Vance in Boston conducting sovereign fixed income analysis and spent time at the South African Reserve Bank in Pretoria. He holds an MA in International Economics at the Johns Hopkins School of Advanced International Studies in Washington and is a CFA charterholder.
Greg Falkof - Eversheds Sutherland. Greg is a Partner in the international arbitration group of Eversheds Sutherland LLP, and a key member of the firm's energy disputes practice. He specialises in the resolution of complex international infrastructure, energy, oil and gas disputes, both for commercial arbitration and investment treaty arbitration.