Mexico's politics and economy: will South America also turn left?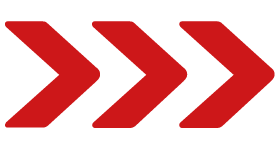 Date: Thursday, 23 June 2022
Time: 14:00 - 15:00
Date: Thursday 23 June | Location: Online Webinar | Time: 14:00 – 15:00 (UTC+1)
Co-host: Strategic Insight Group
This webinar will be held on Menas Associates' own platform (not Zoom) and will not require a separate registration.
President Andres Manuel Lopez Obrador (AMLO) continues to dominate Mexican politics, winning the 10 April recall referendum and riding high in the polls.
However, his energy sector reforms — a major part of AMLO's Fourth Transformation policy package — were blocked by opposition deputies; and the ruling Morena party has been unable to obtain the necessary supermajority to pass legislation without opposition support. AMLO says that the energy reforms will be carried forward by his post-2024 presidential election successor because he and Morena seem likely to dominate Mexico for the near future.
The webinar will cover:
The pre-election balance of power;
The current and likely future state of Mexico's relationship with the US;
How will Mexico meld with Latin America's emerging leftward turn: with Argentina's Alberto Fernandez; Chile's Gabriel Boric; Colombia's Gustavo Petro; and maybe Lula in Brazil in October? Will Mexico lead or follow?
What are the emerging regional trends, including in US relations, in the aftermath of the 7-9 June Summit of the Americas?;
How are re-shoring and near-shoring affecting Mexico?
Speakers
Christopher Sabatini is senior fellow for Latin America at Chatham House. Chris is also on the advisory boards of Harvard University's LASPAU, the Advisory Committee for Human Rights Watch's Americas Division and the Inter-American Foundation, and is a fellow at the Halifax International Security Forum. He was the founder of Americas Quarterly and executive director of Global Americans. His latest article for Foreign Policy is here.
Juan Cruz Díaz is managing director at the Buenos Aires based Cefeidas Group advisory firm, and co-director of the Corporate Governance Program at the Universidad de San Andrés. He was previously the director the public policy programs at the Americas Society/Council of the Americas (AS/COA); and has worked as a consultant for the Organization of American States and the International Finance Corporation.