Guyana: the world's fastest growing economy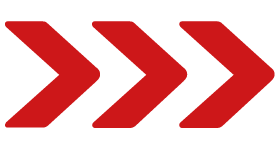 Date: Wednesday, 25 May 2022
Time: 14:00 - 15:00
Date: Wednesday 25 May | Location: Online Webinar | Time: 14:00 – 15:00 (UTC+1)
Co-host: Eversheds Sutherland
This webinar will be held on Menas Associates' own platform (not Zoom) and will not require a separate registration.
The ExxonMobil led consortium, which has made 31 offshore discoveries, has increased its estimate of Guyana's offshore oil and gas reserves to nearly 11 billion barrels and forecast that production will rise from the current 250,000 b/d to around 1.2 million b/d by 2027.
The impact of this windfall on Guyana and its very small English-speaking population of under 800,000 is already enormous. The IMF says that it is on track for 47.2% GDP growth in 2022. The non-oil economy will grow by 7.7% which will mainly be driven by rice (25.1%) and gold mining (12.2%) while public and private sector investment will result in 10.5% growth in construction.
The March 2020 election brought the centre-left People's Progressive Party/Civic (PPP/C) party and Dr Mohamed Irfaan Ali to power as the country's first Muslim president.
It is therefore an ideal time to learn more about the country and its exciting business opportunities.
The webinar will cover:
Introduction to Guyana's economy and politics
Guyana's rise to power through resources
Guyana's challenges as an emerging economy
Speakers
Neil Marks, is one of Guyana's most experienced senior journalists. He is currently Producer and Editorial Consultant at News Room; and the former President of the Guyana Press Association.
Neil Passmore, CEO, Hannam & Partners
Neil is the CEO and co-founder of Hannam & Partners. He has worked for fifteen years in natural resources corporate finance, advising on a broad spread of capital market and M&A transactions for clients including Xstrata, Savannah, Amira, Ophir and others. He has raised over $30 billion in capital in more than 45 capital markets transactions in his career, as well as advising on several of the resource industry's transformational mergers and acquisitions. He is a Director of YPO's London Chapter and the Director of an agriculture company based in Guyana. In 2012 Neil was names one of the Rising Stars of Finance by Financial News. Neil was formerly a helicopter pilot in the British Army and has an MBA and an MA (Oxon).
Greg Falkof - Eversheds Sutherland. Greg is a Partner in the international arbitration group of Eversheds Sutherland LLP, and a key member of the firm's energy disputes practice. He specialises in the resolution of complex international infrastructure, energy, oil and gas disputes, both for commercial arbitration and investment treaty arbitration.