South Korea's election: all change or more of the same?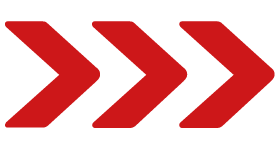 Date: Wednesday, 16 March 2022
Time: 14:00 - 15:00
Date: Wednesday 16 March | Location: Online Webinar | Time: 14:00 – 15:00 (UTC)
Co-host: Eversheds Sutherland
South Korea and North Korea have significantly diverged since they were 'temporarily' partitioned 77 years ago. Yet the peninsula — long seen as a 'shrimp among whales' — now boasts the two strongest states its long history and they currently stride the world stage in very different ways.
South Korea (ROK) — a top ten global economy with growing political and soft power heft — is a robust democracy. On 9 March it elected the conservative Yoon Suk-yeol as President Moon Jae-in's successor and he will now take office for five years in May. Seoul's main challenge will be to navigate between its ally in Washington and its main trade partner in Beijing. Supply chain issues will loom large and its long-term goal is for new engines of growth.
North Korea (DPRK) chose a negative path because Kim Jong-un is a chip off the old block. His first of possibly many decades in power brought bigger and better missiles with 2022 beginning with a fresh flurry. Cautious marketisation has been rolled back, while sanctions and extreme anti-COVID measures — even closing borders to trade — have shrunk the economy and exacerbated suffering. Chinese support plus cybertheft currently sustain the regime.
The webinar will cover:
Who is South Korea's new President? What are his key policies? Can he deliver?
How will Seoul balance the competing demands of Washington and Beijing?
Can inter-Korean relations recover from their three-year freeze?
Is there any hope of better ROK-Japan relations? What would that take?
What supply chain issues does Seoul face? How will it tackle them?
Can South Korea find new long-term growth engines?
How serious a threat is North Korea and to whom? What if anything can be done?
What is Kim Jong-un's game? Might Biden, or a returning Trump, agree to talks?
Speakers
Dr Edward Howell is a Lecturer in Politics at New College, University of Oxford. His research focuses on the international relations of East Asia; North Korea's domestic, foreign, and nuclear policies; US-DPRK and US-ROK relations; and the politics of the Korean Peninsula (North and South Korea). Edward is a contributing writer for The Economist Intelligence Unit, and frequently offers analysis to media outlets, including NKNews and NKPro, The Spectator, The Diplomat, as well as The Daily Telegraph. He also engages actively in academia-policy dialogue.
Brandon Bae is a Senior Associate in Eversheds Sutherland's Asia corporate team with particular focus on Korean clients and business. Prior to joining its international M&A team in Hong Kong, he practised in Seoul for more than 8 years with leading Korean firm Kim & Chang.