South Africa's Road to 2024: Politics, Elections, Security, and the Economy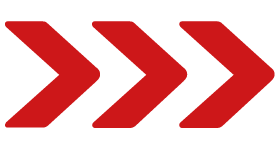 Date: Wednesday, 26 January 2022
Time: 14:00 - 15:00
Date: Wednesday 26 January | Location: Online Webinar | Time: 14:00 – 15:00 (UTC)
Co-host: Eversheds Sutherland
South Africa's November 2021 local elections led to a seismic political change by throwing the ruling ANC into disarray and suggesting a widespread legitimacy crisis in the young democracy. Both the overall turnout and the ANC vote dropped to historic lows while small parties collectively doubled their votes, making them unexpected key players in many local councils. Unprecedented levels of political violence swept the country which has led to: tensions within the ANC; and frustrations with the economy and broader democratic project.
But what does all of this mean for the 2024 national elections? Who are the new key players in South African politics? And how might the recent political developments impact on policy and the economy?
The webinar will analyse:
The outcome of the 2021 local elections
What this means for both the ruling ANC and South Africa going forward
The economic impact of recent political changes
The road to the 2024 elections
The macroeconomy and business environment
Speakers
Sarah Lockwood is an Assistant Professor in Politics and Development Studies at the University of Cambridge, where she specialises in accountability and development in Southern Africa. She has covered and analysed events in South Africa for over 15 years, first as a Cape Town based journalist, and subsequently as an academic. Her current work is primarily focused on the relationship between the government and civil society, and the ways in which this affects policy development and implementation.
She holds: a BA in Political Science from Columbia University; an MSc in African Studies from the University of Oxford; and an MA and PhD in Political Science and African Studies from Harvard University. She also has a research affiliation at the Institute for Democracy, Citizenship and Public Policy in Africa at the University of Cape Town, where she co-directs the Political Parties in Africa Project.
Patrick Curran is a Senior Economist at Tellimer, where he focuses on emerging market macro/sovereign research across Africa, the Middle East, and Asia. Prior to joining Tellimer, he worked at Eaton Vance in Boston conducting sovereign fixed income analysis and spent time at the South African Reserve Bank in Pretoria. He holds an MA in International Economics at the Johns Hopkins School of Advanced International Studies in Washington and is a CFA charterholder.
Tanya Pollak is a partner at Eversheds Sutherland Johannesburg and practices in the commercial group. She specialises in corporate and commercial law bringing her own unique brand of practising law with a personal touch. She offers a diverse cross section of services in many aspects of law. Her main areas of expertise comprise mergers and acquisitions, joint ventures, BEE transactions, cross border transactions, corporate structuring and restructuring, project finance, securitisations, insurance and reinsurance and advising on regulatory compliance.