The 21st century conundrum: Inevitable rise, or peak China?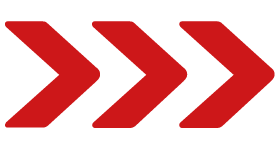 Date: Wednesday, 15 December 2021
Time: 14:00 - 15:00
Co-host: Alaco
Xi Jinping has made it clear that the 'Party leads everything.' This makes it essential to understand the Chinese Communist Party's role and rule if we are to calibrate our responses appropriately.
We are set for a more adversarial relationship with China: differences in systems, values, and national security considerations will define our future. Maximising good relations with China remains as important as ever but achieving that will be more difficult.
COVID-19, rising ideological differences, increasing nationalism and introversion make it ever more important to have clear-sighted analysis of where the CCP is taking China.
The webinar will therefore analyse:
Politics:
What is Xi Jinping's 'new era'?
How popular is Xi and the Party, and how does the CCP legitimise itself?
How stable are Chinese politics: will Xi be in charge for life?
Is divergence/decoupling inevitable, desired even?
Is China trying to change the world, or is it likely to turn in on itself?
Economy:
Peak property, a metaphor for the economy

New development concept

New industrial policy, private sector, regulation, dual circulation, common prosperity

Debt, demographics, productivity and the middle income trap
Speakers
Charles Parton spent 22 years of his 37 year diplomatic career working in or on China, Hong Kong and Taiwan, with both the UK and the EU. He has also worked in Afghanistan, Cyprus, Libya and Mali. He is a senior associate fellow of the Royal United Services Institute, an associate fellow of the Council on Geostrategy, and was a Specialist Adviser on China to the House of Commons Foreign Affairs Committee for its 2018-9 China Inquiries. He has published extensively in academic journals, many UK newspapers, the Spectator, Times, Daily Telegraph and appears regularly on the BBC, France 24, LBC and other media.
Charles focuses in particular on the internal dynamics of Communist Party rule and on UK-China relations, an area where he has been a vocal advocate for a clearer understanding of China and of the need for a revised strategy for relations.
George Magnus is a research associate at Oxford University's China centre and at SOAS. Previously he had been the Chief Economist and later Senior Economic Adviser at UBS from 1995-2016, and before that had held the role of Chief economist at SG Warburg, and senior positions at Chase Securities and Bank of America.
A regular and frequent visitor to China since 1993, he made China his principal focus after calling the financial crisis, and is the author of Red Flags: why Xi's China is in jeopardy (2018), other books on emerging markets and ageing, and writes and speaks regularly in the media, on his website, and privately, on China. All his public work can be seen at www.georgemagnus.com.