Sudan: Out from the cold and open for business?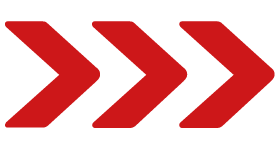 Date: Wednesday, 20 October 2021
Time: 14:00 - 15:00
Date: Wednesday 20 October | Location: Online Webinar | Time: 14:00 – 15:00 (UTC+1)
Co-host: Alaco
Since the 2018 Revolution that unseated Omar al-Bashir's 30-year dictatorship, Sudan has been at pains to demonstrate that it is, once again, returning to the international fold. So far this has included: normalisation of relations with Israel; removal from the US' State Sponsor of Terror list; the implementation of an IMF-led Staff Monitored Programme to get Sudan ready for debt relief; and the multi-stage nationwide peace process.
The jubilation from deposing al-Bashir led to unprecedented international support but very limited FDI. Difficulties include: the fear of sanctions blowback; the failure of previous post-dictatorship transitional periods; multiple armed groups which has made it difficult to implement the peace agreement; potential conflict on the border with Ethiopia; and the continuing domestic imbalance of power between Sudan's military and civilian leadership.
Sudan currently stands at a crossroads: consolidating revolutionary dividends and moving forth with consensus-driven politics, or waiting for history to repeat itself. Despite the challenges, it has many opportunities for transformative change: inflation has started to decline; former security-owned enterprises are entering the official market, with greater civilian oversight; greater political pressure for security sector reform; and Prime Minister Abdalla Hamdok's recently launched reform initiative which could kickstart the sluggish political system.
The webinar will cover:
Domestic politics
Foreign relations
Security actors and arrangements
Economy
Speakers
Kholood Khair is the Managing Partner of Insight Strategy Partners (ISP) which is a new Khartoum-based independent think-and-do tank. She previously spent a decade working in the aid sector in Sudan and wider Horn of Africa.
Kholood is Senior Advisor for the Centre for Humanitarian Dialogue and in her capacity as a senior expert on Sudan: has briefed the UN Security Council on the political implications of the new UN Integrated Assistance Mission in Sudan (UNITAMS); delivered lectures to global universities and research institutes; and provides regular political analyses to senior diplomats and regional organisations. She periodically publishes opinion pieces and analyses in international news publications, and contributes to high-level talks and prominent international seminars.
Kholood has an MSc in African Studies from University of Oxford and an MSc in Violence, Conflict and Development from the University of London's School of Oriental and African Studies (SOAS).
Stuart Culverhouse is the Chief Economist and Global Head of Fixed Income Research at Tellimer.
He joined the company (formerly known as Exotix) in 2006 after ten years in the UK Government Economic Service, where he worked in HM Treasury and the UK's export credit agency. He is a recognised expert in developing markets and sovereign debt restructuring, with 20 years emerging markets' experience, and his geographical coverage includes Latin America and the Caribbean, Sub Sahara Africa and Eastern Europe. He has an MSc in Economics from Southampton University and previously worked at Goldman Sachs (London).