Angola: tackling problems before the 2022 elections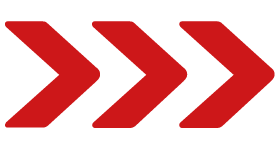 Date: Wednesday, 17 November 2021
Time: 14:00 - 15:00
Date: Wednesday 17 November | Location: Online Webinar | Time: 14:00 – 15:00 (UTC)
Co-host: Eversheds Sutherland
Angola is reaching a critical moment. With the 2022 election fast approaching the MPLA government is simultaneously trying to deal with: a very damaging economic crisis; rising poverty; and political disillusionment. President João Lourenço's strategy to save the ruling party — while simultaneously overhauling the economic system and tackling corruption — could be extremely painful, not only for the most vulnerable, but also for the elite and the growing middle class.
Unless it is careful this could generate public anger which could lead to social arrest. UNITA and other opposition parties are taking to the streets to protest against new electoral laws.
The country has enormous potential for western investors but this potential 'perfect storm' could, if mismanaged by the government, bring unrest to one of Africa's largest oil producers and most securitised states.
The webinar will cover:
Domestic politics
2022 Elections
Security
Foreign relations
Economy
Speakers
Paula Cristina Roque is an independent analyst who has spent 18 years working on conflict analysis and human security with a focus on Angola and the Horn of Africa.
From 2016-2019 she was an Advisor for Sub-Saharan Africa with the CMI - Martti Ahtisaari Peace Foundation. She is a Senior External Advisor and co-founder of the South Sudan Centre for Strategic and Policy Studies in Juba.
She was previously the International Crisis Group's senior analyst on Angola and Mozambique and, between 2008–2010, was a senior researcher for the Institute for Security Studies in Pretoria. She was previously the China in Africa Research Coordinator for the South African Institute for International Affairs.
She has: a PhD in Development Studies from the University of Oxford; an MSc in Human Rights from the LSE; and a BA in Social Anthropology from ISCTE in Lisbon.
Her forthcoming book Governing in the Shadows: Angola's Securitized State, published by Hurst (African Arguments series), will be out in September 2021.
Stuart Culverhouse — is the Chief Economist and Global Head of Fixed Income Research at Tellimer.
He joined the company (formerly known as Exotix) in 2006 after ten years in the UK Government Economic Service, where he worked in HM Treasury and the UK's export credit agency. He is a recognised expert in developing markets and sovereign debt restructuring, with 20 years emerging markets' experience, and his geographical coverage includes Latin America and the Caribbean, Sub Sahara Africa and Eastern Europe. He has an MSc in Economics from Southampton University and previously worked at Goldman Sachs (London).