Mexico's Fourth Transformation: a great leap backwards?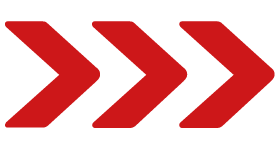 Date: Thursday, 16 September 2021
Time: 14:00 - 15:00
Date: Thursday 16 September | Location: Online Webinar | Time: 14:00 – 15:00 (UTC+1)
Co-host: Eversheds Sutherland
Mexico is the world's 15th largest economy and the second largest in Latin America. It has considerable natural resources and a solid industrial base. Since 1994 it has formed part of the North America Free Trade Area (NAFTA) — recently renegotiated under the USMEXCA treaty of 2019 — which gives it privileged access to the US and Canadian markets. Between 1982-2018 successive presidents encouraged foreign investment.
Former President Enrique Peña Nieto passed numerous radical reforms including a landmark energy reform in 2013. He was succeeded in 2018 by the populist Andrés Manuel López Obrador (AMLO) who won a sweeping victory on an anti-corruption ticket and with promises of subsidies and assistance to the poor and under-privileged. AMLO was also determined to restore Mexico to what he considered its golden age of the 1960s and 1970s, characterised by: a centralised political system and de facto one-party politics; a strong presidency; and state intervention, particularly in the energy sector. Even before the COVID-19 pandemic — which his government has badly mishandled and has led to over 500,000 deaths — his policies had to led to 0.5% growth and a sharp drop in FDI. Despite this he seems determined to continue on the same course, with a consequent detrimental effect upon growth and employment.
The webinar will cover:
Politics
Security
Foreign Relations

Economy
Investment climate
Speakers
Dr Dudley Ankerson was a member of H.M. Diplomatic Service from 1976 to 2006 and, among other postings he served in Mexico for three years. Since 2006 he has been undertaking political risk consultancy work for British and Spanish multinational companies on Latin America, and particularly on Mexico. For over 12 years he was also an advisor to the British Foreign Office, and has also worked for the previous Mexican administration on security matters, and the Colombian President on the peace process with the FARC from 2011 to 2018.

Meriam Nazih Al-Rashid, Global Co-Chair of International Arbitration and Co-Head of the Latin America Arbitration Practice Group at Eversheds Sutherland, represents and advises clients on complex international disputes with a focus on public international law including issues related to human rights, international investment arbitration, international commercial arbitration, and foreign investor risk management. Praised by Chambers as a "standout lawyer" and "formidable litigator," Meriam's experience is vast across sectors, regions and arbitral institutions.

Meriam has served as counsel in disputes and transactions involving parties across the globe. Meriam's practice covers various industries, including mining, mineral resources, infrastructure, oil and gas, civil engineering, textiles, hospitality and real estate.

Her experience includes participation in arbitrations before the International Centre for the Settlement of Investment Disputes (ICSID), International Court of Justice (ICJ), Permanent Court of Arbitration (PCA) at The Hague, International Centre for Dispute Resolution (ICDR), London Court of International Arbitration (LCIA), United Nations Commission on International Trade Law (UNCITRAL), and International Chamber of Commerce (ICC).