Will the Sahel become 'Africa's Afghanistan?'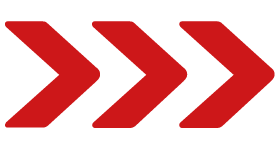 Date: Wednesday, 21 July 2021
Time: 14:00 - 15:00
Date: Wednesday 21 July | Location: Online Webinar | Time: 14:00 – 15:00 (UTC+1)
Co-host: Alaco
The Sahel security crisis — across Mali, Niger, Chad and Burkina Faso — is escalating and threatens to become 'Africa's Afghanistan' which could spread to other parts of the continent.
France's intervention began in 2013 but Army Chief of Staff, General Lecointre, recently said that Europe would be militarily engaged in the region for another decade. However — following the April assassination of Chad's President Idriss Déby and a subsequent coup d'état, and then Mali's second coup in nine months — Paris now appears to have had enough. President Macron is facing re-election in April 2022 and his failed Sahel policy will be an election issue. In June he announced a military withdrawal but provided no details or a timeline.
Jihadist groups are taking advantage of the escalating chaos in the Sahel, Côte d'Ivoire, Benin, Nigeria and elsewhere. Simultaneously, Russia and Islamist extremists are accentuating the destabilisation of the CAR and eastern DRC. Mali could invite Russia to replace the French but it is more likely that the Algerians will do so. This will have dangerous wider ramifications across North and West Africa. Europe is unlikely to become more involved and Washington currently has no clear Africa policy. The AU and ECOWAS have also proven themselves incapable of offering more than platitudes.
The wider Sahel region could therefore become engulfed in a escalating spiral of violence, displacement, and chaos, in which the major players are an assortment of jihadist groups and Russia. Consequently, what President Obama once called 'The Long War' and which has global implications, threatens to get even longer.
The webinar will cover:
Domestic politics – Mali, Niger, Chad
The jihadist groups
France's role and possible disengagement
The wider region and geopolitics
Future scenarios
Speaker
Prof. Jeremy Keenan is a recognised world expert on the Sahara-Sahel where he began his studies in 1964. Jeremy now has 10 books and over 350 publications to his name. He is also the author of Menas Associates' Sahara Focus monthly. He regularly briefs the British and US governments, the EU, UN, NATO, as well as international agencies and numerous media organisations (BBC, RFI, France24, VOA, Reuters, etc.) on these issues.