Where is Iran heading after the 2021 presidential elections?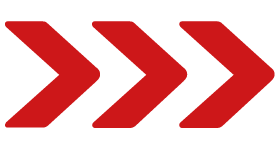 Date: Wednesday, 30 June 2021
Time: 14:00 - 15:00
Date: Wednesday 30 June | Location: Online Webinar | Time: 14:00 – 15:00 (UTC+1)
Co-host: Eversheds Sutherland
President Hassan Rohani's outgoing government is determined to de-escalate Iran's external relations before leaving office in late July 2021. This includes: a return to what is known as a 'compliance-for-compliance' JCPOA which would pave the way for the lifting of most of the current US secondary sanctions; and mending fences with Iran's Gulf neighbours and especially Saudi Arabia and the UAE.
Following recent confirmation by Ayatollah Khamenei that all foreign policy decisions are made in the Supreme National Security Council it is clear that there is a regime resolve behind these decisions. Nonetheless — as seen during former president Mahmoud Ahmadinejad years — the emergence of a hardline president could change the overall dynamic and impact all areas of policy making.
The webinar will therefore:
Analyse the outcome of the June 2021 presidential elections

Assess whether the new president will continue the de-escalation or can a more hardline tone be expected from Tehran
Assess the election's impact for international business in Iran
Examine legal issues that current and potential investors should consider
Speaker
Dr Bijan Khajehpour is a managing partner at the Vienna-based Eurasian Nexus Partners, a Senior Associate at Menas Associates, and the editor of our monthly Iran Strategic Focus for over 20 years. Bijan is a commentator on the geopolitics of energy and an analyst of Iran's political and economic developments, and especially its energy sector. He is also a member of the advisory board of the European Middle East Research Group (EMERG). He has been published widely in international books and media. He completed his graduate studies in management and economy in Germany and the UK and his Doctorate of Business Administration at the International School of Management in Paris.