Iraq: Politics, Economy, and Doing Business in an Election Year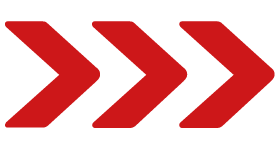 Date: Thursday, 3 June 2021
Time: 14:00 - 15:00
Date: Thursday 3 June | Location: Online Webinar | Time: 14:00 – 15:00 (UTC+1)
Co-host: Eversheds Sutherland
On 10 October 2021, Iraq will hold sixth national elections since regime change in 2003. They are being held early because of the Thawrat Tishreen, (October Revolution) mass demonstrations which saw tens of thousands of young people take to the streets of Baghdad and most central and southern cities in 2019 and 2020.
They caught a widespread public mood when they damned Iraq's ruling elite and the political system they preside over, critiquing the high levels of corruption, institutional weakness and societal alienation it created. Although prime minister Adel Abdul Mahdi, was removed over 600 were killed when the protest movement was suppressed by the government and its allied militias.
As Iraq enters another election season, its state institutions remain enfeebled by politically sanctioned corruption. Opposition activists are regularly assassinated by militias which act with impunity. Although rising oil prices have temporarily suspended the economic crisis, the state payroll is heavily overstaffed with civil servants who are employed because of their affiliations to political parties rather than their ability to deliver much needed basic services.
The webinar will analyse:
Domestic politics

Security

Foreign Relations
Macro-economy and business climate
Regulatory/legal update on doing business with particular focus on oil and gas
Speakers
Toby Dodge is a Professor in the International Relations Department at LSE. A frequent visitor to Iraq, he has carried out research in Basra, Baghdad, Ramadi, Mosul and Erbil over the last 20 years. His publications include three books: Inventing Iraq: The failure of nation building and a history denied (2003); Iraq's Future: The Aftermath of Regime Change (2005); and Iraq: From War to a New Authoritarianism (2013). He has advised the US, UK and European governments and numerous multi-national companies about the politics of Iraq and the wider the Middle East.
Ahmed Tabaqchali — an experienced capital markets professional with over 25 years' experience in US and MENA markets — is the Chief Investment Officer (CIO) of AFC Iraq Fund. He is also: an Adjunct Assistant Professor at the American University of Iraq-Sulaimani (AUIS); Senior Fellow at the Institute of Regional and International Studies (IRIS) at AUIS; and non-resident Senior Fellow with the Atlantic Council.
Tawfiq Tabbaa - Middle East Managing Partner, Eversheds Sutherland.
Tawfiq specialises in corporate and commercial law as well as regulatory reform and litigation and has 20 years of experience. In 2004, he set up the firm's offices in Baghdad and later in Erbil and has advised on a steady stream of instructions for international clients in the field of oil and gas, transportation, supply management, real estate, telecommunications, media, agency, banking and contracting in Iraq.