Forget the Turkey you thought you knew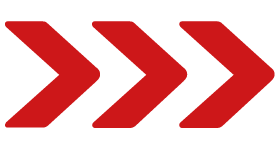 Date: Wednesday, 21 April 2021
Time: 14:00 - 15:00
Date: Wednesday 21 April | Location: Online Webinar | Time: 14:00 – 15:00 (UTC)
Co-host: Beazley
Turkey's relations with the West have undergone a strategic shift in the past five years, and President Recep Tayyip Erdoğan's AK Party has set the country on a new course.

Amongst other issues are:
Is Turkey's external self-confidence a response to domestic political pressures or a sign of a shift in the global balance of power?
How will relations with the Biden administration develop in light of the purchase of a Russian air-defence system and breaches of sanctions against Iran?
The EU response to Turkey's policies in the Mediterranean and the plight of its four million Syrian refugees.
Turkey's external liquidity squeeze and implications for managing domestic COVID-19 risks.
Does the appointment of the fourth central bank governor in two years mark an end to a brief flirtation with conventional economic policy?
The webinar will analyse:
Foreign relations with MENA region; EU and US

Domestic politics;

Scenarios for mid-term;

Macro-economy;

Business environment.
Speaker
David Tonge is the Istanbul-based director of IBS Research and Consultancy — which he founded in 1985 — and has over 30 years' consulting experience for leading companies on Turkey and Central Asia and, in particular, in the energy sector. IBS has carried out over 250 projects in power and gas, acting for international and local companies and financial institutions, both for business development and dispute resolution. David's knowledge of Turkey — and its leading companies, practices and institutions — is complemented by experience in the Caucasus and Central Asia. He is author of a wide range of publications on Turkey, and is also a Natural Sciences and Economics graduate from the University of Cambridge.
Patrick Curran is a Senior Economist at Tellimer, where he focuses on emerging market macro/sovereign research across Africa, the Middle East, and Asia. Prior to joining Tellimer, he worked at Eaton Vance in Boston conducting sovereign fixed income analysis and spent time at the South African Reserve Bank in Pretoria. He holds an MA in International Economics at the Johns Hopkins School of Advanced International Studies in Washington and is a CFA charterholder.