Putin's perestroika and scenarios for Russia's future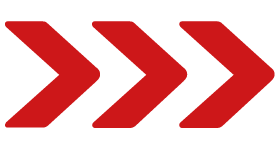 Date: Wednesday, 24 March 2021
Time: 14:00 - 15:00
Date: Wednesday 24 March | Location: Online Webinar | Time: 14:00 – 15:00 (UTC)
Co-host: Beazley
President Gorbachev's late-1980s perestroika — starting changes in order to improve the system but then losing control — used to be Vladimir Putin's worst nightmare but he now appears to be following in Gorbachev's shoes.

Putin's political transformation, started in January 2020, aimed to keep him in power beyond 2024 when his third presidential term ends. It was more or less going as initially planned — despite the oil price collapse and COVID-19 pandemic — until: the unsuccessful attempt to poison the country's most visible opposition politician, Alexei Navalny; his escape to the West but subsequent return; and the resultant anti-Putin mass protests that followed. Although they were brutally suppressed by the siloviki, Putin's legitimacy has started to erode which has put the system at existential risk and makes him a poisoned asset rather than a base for stability.
The webinar will analyse:
Domestic politics;

Political elite, its renewal and evolving design;

Siloviki and their role;

Centre-regions relationship
Foreign policy implications;

Future scenarios

Russia's macro-economy

International sanctions
Speakers
Nikolai Petrov — a professor at the political science department, National Research University Higher School of Economics, Moscow; and currently senior research fellow at the Chatham House, Russia and Eurasia programme — holds a PhD in geography from Moscow State University. For many years he was a scholar in residence at the Carnegie Moscow Center where he directed the Society and Regions project. In the 1990s he served for five years as an advisor to the Russian parliament, government, and presidential administration.
He is the author or editor of numerous publications on Russia's political regime, post-Soviet transformation, socioeconomic and political development. They include: Russia 2025: Scenarios for the Russian Future. Palgrave Macmillan (2013), The State of Russia: What Comes Next" (co-edited with Maria Lipman). Basingstoke: Palgrave Macmillan, 2015.

Dr Richard Connolly is a director of Eastern Advisory Group, and an associate fellow at the Royal United Services Institute (RUSI) in London. He was previously director of the Centre for Russian, European and Eurasian Studies (CREES) at the University of Birmingham and an associate fellow on the Russia and Eurasia Program at Chatham House. He is a specialist on the Russian economy and is the author of Russia's Response to Sanctions (Cambridge University Press, 2018) and the Very Short Introduction to the Russian Economy (Oxford University Press, 2020).