Mozambique: Turning an opportunity into a crisis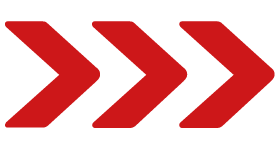 Date: Wednesday, 24 February 2021
Time: 14:00 - 15:00
Date: Wednesday 24 February | Location: Online Webinar | Time: 14:00 – 15:00 (UTC)
Co-host: Beazley
Mozambique is the site of Africa's biggest private sector investment but also the latest frontline of Islamic State linked terrorism. As it emerges from the 'hidden debt' scandal which dominated the mid-2010s the conflict in Cabo Delgado is the new crisis the country is grappling with. Posing a direct threat to the multi-billion-dollar LNG projects — which led to Total's decision to temporarily halt the project and withdraw its staff — global powers are now offering help but they are reluctant to be drawn into a potentially bloody and prolonged conflict. Despite preparations for a sovereign wealth fund, serious questions remain over whether the gas riches will ever benefit the wider economy and population. Meanwhile the race to succeed President Filipe Nyusi has begun.
The webinar will therefore cover:
Domestic politics
The Renamo conflict
The Cabo Delgado conflict
Mozambique's future as an LNG exporter
The macro-economy
Speakers
Tom Bowker is co-founder and editor of the English-language Zitamar News which provides breaking news and analysis on Mozambique's business, economy, politics. He leads Zitamar's participation in the Cabo Ligado project in partnership with the Armed Conflict Location and Event Data Project (ACLED). Tom has lived in Mozambique since 2014, and co-founded Zitamar News in 2015 with Leigh Elston before they founded Zitamar Consulting LLP in 2019.
Paul Eardley-Taylor - Oil & Gas, Southern Africa, Standard Bank
Paul has 23 years of energy banking experience, has been based in Africa since 2007 with a close involvement in Mozambique LNG/Gas since 2013.
Fáusio Mussá - Chief Economist, Standard Bank, Mozambique
Fáusio is a Mozambican with working experience of more than 22 years in the financial sector and macroeconomics, of which working for Standard Bank for the past 20 years.
Following various executive roles in credit and corporate banking, he joined the bank's research team in 2011, taking over the role of "economist" for Mozambique and Angola. He holds a post graduate in business administration and honors degree in economics.