Iran-US Relations in the Post-Trump Era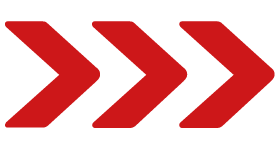 Date: Wednesday, 27 January 2021
Time: 14:00 - 15:00
Date: Wednesday 27 January | Location: Online Webinar | Time: 14:00 – 15:00 (UTC)
Co-host: Eversheds Sutherland
Iran-US relations during President Trump's four-year term were mainly defined by escalation of conflicts with maximum US pressure being met Iran's maximum resilience. While Trump sought to completely dismantle the Joint Comprehensive Plan of Action (JCPOA) the other signatories tried to sustain it in order to reviving the JCPOA after Trump leaves office.
After Joe Biden takes office on 20 January there will be key questions regarding Washington's Iran policy. While it will de-escalate tensions with Iran, two main paths are being considered:
An unconditional return to the JCPOA, setting the scene for a new period of diplomacy with Iran; and
An assertive approach using alleged leverage to force Iran into accepting other contentious issues, including missiles, in a new negotiated deal.
For Tehran the strategic questions will be:
Should Iran trust the US side?
What foreign policy orientation should it follow after its Trump era strategic affinity to Russia and China?
What impact would the revival of the JCPOA have on the Iranian economy and how?
The webinar will therefore cover:
US-Iran relations under various 2021 scenarios

The latest economic developments
Emerging scenarios for Iran's June 2021 presidential elections
Speaker
Dr Bijan Khajehpour is a managing partner at the Vienna-based Eurasian Nexus Partners, a Senior Associate at Menas Associates, and the editor of our monthly Iran Strategic Focus for over 20 years. Bijan is a commentator on the geopolitics of energy and an analyst of Iran's political and economic developments, and especially its energy sector. He is also a member of the advisory board of the European Middle East Research Group (EMERG). He has been published widely in international books and media. He completed his graduate studies in management and economy in Germany and the UK and his Doctorate of Business Administration at the International School of Management in Paris.