Ethiopia, the Red Sea and the wider region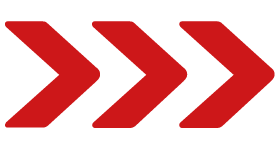 Date: Wednesday, 16 December 2020
Time: 14:00 - 15:15
Date: Wednesday 16 December | Location: Online Webinar | Time: 14:00 – 15:15 (UTC)
Co-host: Eversheds Sutherland
Ethiopia's young, dynamic, and ambitious new leader Dr Abiy Ahmed has — after having made peace with Eritrea after 20 years; changed policy towards Somalia; and opened up to Gulf finance — made the regional integration of the wider Horn of Africa a central element of his foreign policy.
While carrying out major political changes and opening up the economy under his philosophy of medemer (synergy, unity, dialogue) he has made it clear that, despite Ethiopia's lack of a coast, he wants to establish a navy and re-establish the country Ethiopia as a Red Sea and regional power.
The Red Sea is of great strategic concern to the US and China — both have military bases in Djibouti — and to the EU. Regional powers deeply involved in Red Sea politics and security include: Egypt, Saudi Arabia and the UAE, as well as Iran, Qatar and Turkey. Israel also has an interest.
Regional problems include: the war in Yemen; piracy, migration; terrorism; poverty; Ethiopia's Renaissance Dam; and the impact of the internal problems of South Sudan, Sudan, Somalia, and more recently Ethiopia.
The webinar will address:
Ethiopia's domestic politics including the Tigray crisis
Ethiopia's foreign policy and regional relations
The Red Sea and the wider region
Ethiopia's macro-economy
Investment opportunities
Speakers
Patrick Gilkes was Advisor, Strategic Planning, in Ethiopia's Ministry of Foreign Affairs for 15 years from 2004 until December 2019). He previously worked as; Senior Research Analyst on the Horn of Africa in the UK Foreign and Commonwealth Office (2002-2003); a political consultant on the Horn of Africa for various international organizations; and in the BBC World Service (1974-93). He has written and broadcast extensively on the Horn of Africa. His latest contribution is 'Eritrea-Ethiopia Rapprochement and its Impact on Foreign Policy' in Ethiopia and Eritrea, Insights into the Peace Nexus, ed. Belete Belachew Yihun, Tsehai Publishers, Los Angeles, 2020

Patrick Curran is a Senior Economist at Tellimer and focuses on emerging market macro/sovereign research across Africa, the Middle East, and Asia. Prior to joining Tellimer, he worked at Eaton Vance in Boston conducting sovereign fixed income analysis and spent time at the South African Reserve Bank in Pretoria. He holds an MA in International Economics at the Johns Hopkins School of Advanced International Studies in Washington and is a CFA charterholder