Brazil's current and likely future politics and economy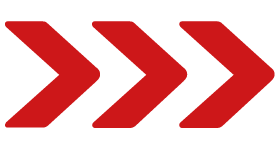 Date: Wednesday, 25 November 2020
Time: 14:00 - 15:45
Date: Wednesday 25 November | Location: Online Webinar | Time: 14:00 – 15:15 (UTC)
Co-host: Beazley
Besides the devastating COVID-19 pandemic, Brazil's highly divisive President Jair Bolsonaro is also facing serious political, economic, and social problems which he may not be able to resolve before he seeks re-election.
This month's municipal elections will largely determine the likely result of the presidential, gubernatorial, and legislative elections in 2022. The relative strength of the political parties, and the runners and riders, will therefore be significantly determined by events this month.
It is therefore an ideal moment to examine Brazil's current and likely future political and economic scene.
The webinar will address:
Introduction to Brazil's current politics

The November 2020 municipal elections and their results
The implications for 2022 and Brazil's political future

Major domestic and foreign policy issues
The macro-economy and business environment
Speakers
David Fleischer — a US-Brazilian dual national since 1995 has lived and worked in Brazil for over 50 years — had a long and distinguished academic career in the Political Science departments of three leading Brazilian universities. He was also a visiting professor in three US universities. He is actively involved in political risk analysis and has published the weekly Brazil Focus reports — which are essential reading for anyone seriously interested in Brazilian politics — since 1996. One of David's current research interests is comparative political corruption, and he is the president of TCC-Brazil (Transparency, Consciousness and Citizenship) which joined other NGOs to found Transparency Brasil. He is married to Edyr Resende and they have two children who are both anthropologists.

Alfredo Saad-Filho is Professor of Political Economy and International Development at King's College London and incoming Chair of Department of International Development (2021-24). Previously, he was Professor of Political Economy at SOAS University of London, Chair of the SOAS Department of Development Studies (2006-10), Head of SOAS Doctoral School (2018-19), and Senior Economic Affairs Officer at UNCTAD (2011-12). He has degrees in Economics from the Universities of Brasília (Brazil) and London (SOAS), and has taught in universities and research institutions in eight countries. His work has been published in two dozen countries and in 15 languages, and presented over 200 academic events in 30 countries.