Africa's Elections in the Pandemic – What is the collateral damage?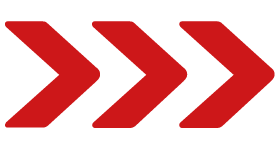 Date: Wednesday, 16 September 2020
Time: 14:00 - 15:15
Date: Wednesday 16 September | Location: Online Webinar | Time: 14:00 – 15:15 (BST UTC+1)
Co-host: Beazley
So far — with over a million cases and about 24,000 fatalities — the direct consequences of the COVID-19 pandemic are less widespread than feared but it is: up-ending Africa's political and economic prospects; exposing weaknesses; and accelerating political change.
The 18 August putsch against Mali's President Ibrahim Keïta may not be the only one this year and particularly in the Sahel. As economic conditions sharply deteriorate there are rumblings among Zimbabwe and Zambia's political class. In many countries frustrated citizens are taking to the streets and demanding political change in a new wave of mass protest.
A new UN report accuses some governments of human rights abuses as they impose lockdowns and curfews. Africa's biggest economies — Egypt, Nigeria and South Africa — are reeling as collapsing export prices rack up more debt.
Against this backdrop several governments face key elections this year with some announcing possible delays until the public health risks can be better contained. Others want to go ahead but argue that election campaigning and public meetings will be restricted to contain the health risks.
The webinar will analyse:
Tanzania — whose President John Magufuli has been criticised for his autocratic rule — faces national elections in October
Côte d'Ivoire's President Alassane Ouattara — who has delivered strong economic growth — will run for a third term in October despite recent unrest
Ghana — one of the longest established multi-party democracies — is due to hold national elections in December
Burkina Faso and Niger, in the troubled Sahel, which were due to hold national elections by the end of 2020 are reviewing the political calendar
Speakers:
Patrick Smith is Editor of Africa Confidential, the premier newsletter on economic and political developments in Africa, which is owned by UK-based Asempa Ltd and an Editor at the Paris-based The Africa Report. His other work includes: Associate Producer of Channel 4's 2005 documentary "My Friend the Mercenary", on an attempted coup in Equatorial Guinea; Technical Advisor to the UN panel on the exploitation of mineral and other resources in the Democratic Republic of Congo (2002-2003); and expert witness to the UN Security Council on conflict in the Mano River region (Sierra Leone, Liberia and Guinea) in 2000. His publications include: Who's Who in Southern Africa (Blackwell Publishing 1997) and Africa 2000 (Blackwell Publishing 2000). He contributed to a collection of short stories about Ghana to be published as "Accra Noir" by Akashic Books, New York, in 2020. He tweets @patrick_africa
Stuart Culverhouse — is the Chief Economist and Global Head of Fixed Income Research at Tellimer. He joined the company (formerly known as Exotix) in 2006 after ten years in the UK Government Economic Service, where he worked in HM Treasury and the UK's export credit agency. He is a recognised expert in developing markets and sovereign debt restructuring, with 20 years emerging markets' experience, and his geographical coverage includes Latin America and the Caribbean, Sub Sahara Africa and Eastern Europe. He has an MSc in Economics from Southampton University and previously worked at Goldman Sachs (London).