The COVID-19 pandemic and the oil market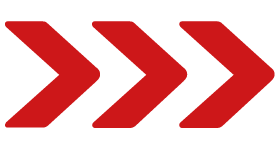 Date: Wednesday, 8 July 2020
Time: 14:00 - 15:30
Date: Wednesday 08 July | Location: Online Webinar | Time: 14:00 – 15:30 (BST UTC+1)
Co-host: Eversheds Sutherland
Oil markets and crude oil prices were in turmoil as a result of the price war between Saudi Arabia and Russia. This was compounded when the COVID-19 pandemic led to widespread lockdowns, economic recession in many countries, and a dramatic fall in the demand for oil that pushed crude oil prices lower.
The current situation in oil markets raises questions about what will happen next in the short, medium and longer term:
How long will the pandemic last?

Will the changes in behaviour by oil consumers last or will they become a blip?

How might governments' (oil exporters and importers) policy change?

What will the impact be on the large international oil companies?

What are the implications for the speed and depth of the current energy transition?
Speaker:
Professor Paul Stevens - educated as an economist and as a specialist on the Middle East at Cambridge and the School of Oriental and African Studies; 1973-1979 teaching at the American University of Beirut in Lebanon; 1979-93 at the University of Surrey. Between 1993 and 2008, Professor of Petroleum Policy and Economics at CEPMLP, University of Dundee. Since 2008 he has been working with Chatham House – the Royal Institute of International Affairs. He is now Professor Emeritus at the University of Dundee and a Distinguished Fellow at Chatham House. He is also a Distinguished Fellow at the Institute of Energy Economics Japan in Tokyo. In March 2009, he was given the OPEC Award for 2009 for services to improve the understanding of the international oil industry. In May 2018 he was given a Lifetime Achievement Award for the Advancement of Education for Future Energy Leaders by the Al-Attiyah Foundation.