Iranian Economy under Sanctions, COVID-19 and Low Oil Prices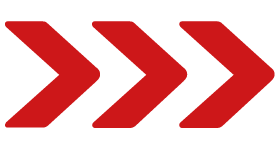 Date: Wednesday, 20 May 2020
Time: 14:00 - 15:30
The Iranian economy has been in a state of stagflation for the past two years. The emergence of the current COVID-19 pandemic as well as the collapse in global oil prices, have further undermined the country's economy. At the same time, the Trump Administration has continued its maximum pressure campaign in the belief that the Iranian economy will collapse. This briefing will address this question and discuss the outlook of the Iranian economy and what this would mean for the country's domestic and regional policies.
This breakfast briefing will address:
Update on latest macro-economic indicators in Iran
Government responses and policies
Outlook for Economic Developments until 2022
Implications of the economic decline on domestic and regional policies
Implications for International Business
Speakers:
Bijan Khajehpour - is a senior associate of Menas Associates, the editor of Iran Strategic Focus and also the managing partner of the Vienna-based consulting, Eurasian Nexus Partners. He is an economist by education and a strategy advisor focused on the geopolitics of energy. He has written and commented extensively on the Iranian economy and energy sector.