Kenya: once again pushing debt and politics to the limit?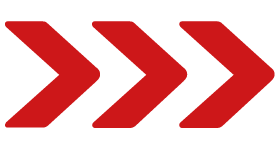 Date: Tuesday, 7 April 2020
Time: 14:00 - 15:30
Kenya is often lauded as an island of relative stability in an often unstable neighbourhood. The most diversified and largest economy in the East African Community (EAC) makes it a natural regional entry point for foreign investors. In recent years, however, Nairobi's focus on large-scale projects financed by commercial loans has driven up expensive debt which will not be offset by the returns from these projects. This has increased the risk of debt distress. Meanwhile the ongoing fight for the Presidency has sucked the air out of other equally pressing issues.
This breakfast briefing will address:
COVID-19. Kenya's response and the political and economic consequences.

Election 2022: Who are the likely candidates and alliances, and will there be a 2020 referendum to change the constitution?

Debt and public finances: How has sovereign debt changed under President Kenyatta's administration?

Economy: What are the weaknesses and bright spots? How far has the implementation of Kenyatta's 'Big Four' strategy advanced?

What is the outlook for the EAC's economic integration and is region becoming less stable?
Andrea Bohnstedt is an independent country risk analyst working on East Africa with a main focus on Kenya. Her consultancy services for clients — including for Menas Associates on an ad hoc basis — include country risk analysis; political and economic analysis; corporate investigations and due diligence; sector/industry research; investor contacts and networking.