This year, next year, sometime, never: can China become a superpower?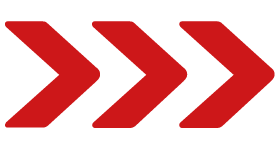 Date: Wednesday, 29 April 2020
Time: 14:00 - 15:30
It is generally assumed that China will be the superpower of the 21st century. But will it? Back in 2013, Xi Jinping described the Chinese economic and social model as 'unbalanced, uncoordinated and unsustainable'. Hence the need for reform outlined at the 3rd Plenum. But progress has been slow. Meanwhile new immediate and longer-term challenges have raised their heads. This Menas Associates Breakfast Briefing will analyse these challenges and consider whether the Chinese Communist Party's system of governance is suited to overcoming them.
This breakfast briefing will address:
The Communist Party faces challenges this year and next including: the political and economic implications of the coronavirus; Hong Kong; Xinjiang; Taiwan; and relations with the US.
Longer term challenges to the Party, not just debt and demographics but, perhaps more important, the environmental and especially a looming water crisis.
What the 'D' word — decoupling or divergence — might herald as we enter a data revolution.
The impact of Coronavirus on China, global supply chains and the global economy.
Speakers:
Charlie Parton spent 22 years of his 37-year diplomatic career working in or on China, Hong Kong and Taiwan. He has also had postings in Afghanistan, Cyprus, Libya and Mali. In 2017 he returned to Beijing for four months as Adviser to the British Embassy to cover the Chinese Communist Party's 19th Congress. He is a Senior Associate Fellow of the Royal United Services Institute (RUSI) and was a Specialist Adviser on China to the House of Commons Foreign Affairs Committee for its recent China Inquiry. He runs his own advisory company on China, China Ink, and is a trustee of the environmental NGO Chinadialogue. He writes regularly on China for RUSI, the FT, the Spectator and other publications.

Ben May is a Director of Global Macroeconomic Research at Oxford Economics; helps produce and present the company's global macroeconomic views; and plays a leading role in its coverage of the advanced economies. He has over 20 years' experience as a macro economist in the public and private sector and has over a decade's expertise covering the Eurozone economy. Prior to joining Oxford Economics he spent: six years at Capital Economics covering the southern Eurozone economies; seven years at the Bank of England, working in three divisions of the Monetary Analysis area. Ben has a BSc in Economics with Statistics from the University of Bristol and an MSc in Economics from University College London.