Can Algeria's new president fix the country's political and economic crises?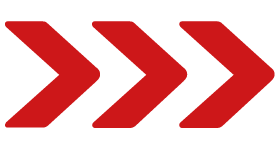 Date: Wednesday, 19 February 2020
Time: 08:00 - 10:00
Algeria held a highly dubious presidential election on 12 December. Only 24 hours earlier the country's strongman and effective ruler, General Ahmed Gaïd Salah, discovered a plot to oust him. He therefore appointed Abdelmadjid Tebboune as President. Four days after the inauguration, however, Gaïd Salah unexpectedly died. So where will Algeria go in 2020?
This breakfast briefing will address:
Can Tebboune resolve the political and/or economic crisis?
How will he respond to weekly public protests — the Hirak — which have lasted a year
Will he engage in dialogue and, if so, with whom?
Will the Hirak weaken following escalating repression or intensify its determination to forge a 'second republic'?
The economy in 2020 as plans give way to 'emergency measures'
Will the scrapping of the 51%-49% investment rule entice foreign investors?
Will the new Hydrocarbons Law resolve the sector's many problems?
Speaker:
Prof. Jeremy Keenan — a recognised world expert on Algeria and the Sahara — began his studies in 1964 and has ten books and over 350 publications to his name. For over ten years he has been the author of Menas Associates' Algeria Focus monthly and Algeria Politics & Security weekly reports. He also regularly briefs governments, multinational organisations and companies, and the international media on the region.