Nigeria in 2020: Mega-tests for the economy and security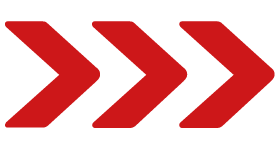 Date: Wednesday, 29 January 2020
Time: 08:00 - 10:00
This year — with the ruling All Progressives' Congress (APC) dominating the National Assembly and the majority of the 36 state governments — President Muhammadu Buhari has the political space to focus on the pressing need to boost economic growth and jobs, while the security services tackle the widening domestic and regional security threats.
This briefing will analyse the new political landscape and the risks and opportunities facing the new government as senior politicians jockey for the succession ahead of the 2023 elections. It will review the government's anti-corruption policy and the myriad of law suits which are mainly linked to the oil and gas sector.
It will cover the regional and national security risks including: the spreading power of insurgent fighters of Islamic State in West Africa Province; continuing attacks by the Boko Haram militia; clashes between herders and farmers; secessionist groups in southern Nigeria and militant oppositionists in the Niger Delta.
Finally, we will assess the government's economic strategy — foreign exchange policy; effects of the border closure;revenue generation; financial sector reforms; oil and gas investment and restructuring — and the risk that, without effective remedial measures, Nigeria could be home to 25% of the world's poorest people by 2030.
This breakfast briefing will address:
Domestic Politics: President Buhari and the succession
Changing balance of power in the National Assembly and the 36 state governments
Security

The Niger Delta: militant factions are regrouping
ISWAP, Boko Haram and regional insurgent groups
Herder-Farmer clashes
Effects of conflict in western Cameroon
Criminalisation and sector reforms

Oil & Gas Sector: reforms and restructuring; the Dangote refinery project
Macro-Economy & Debt; the revenue crisis
Speakers:
Patrick Smith — the editor of Menas Associates' Nigeria Focus; Africa Confidential; and Africa Report — lives in Paris and spends about half the year reporting from Africa. He has been one of the world's leading experts on Nigeria for over 30 years and was based in West Africa as a correspondent for Associated Press and the BBC for a decade.
Stuart Culverhouse — is the Chief Economist and Global Head of Fixed Income Research at Tellimer. He joined the company (formerly known as Exotix) in 2006 after ten years in the UK Government Economic Service, where he worked in HM Treasury and the UK's export credit agency. He is a recognised expert in developing markets and sovereign debt restructuring, with 20 years emerging markets' experience, and his geographical coverage includes Latin America and the Caribbean, Sub Sahara Africa and Eastern Europe. He has an MSc in Economics from Southampton University and previously worked at Goldman Sachs (London).