Guyana: from sleepy mining economy to global oil power play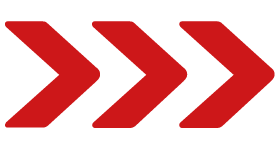 Date: Tuesday, 10 December 2019
Time: 08:00 - 10:00
Guyana's has risen from a quiet agriculture and mining based British colony to catching up with Brazil's oil production by 2025. It is the third smallest and only English-speaking country in South America with a population of only 800,000. Its main exports — rice, shrimp, sugar, aluminium, bauxite and gold — are about to be dwarfed by the new offshore oil sector which will begin production in 2020. By 2025 it could exceed Brazil's oil production and provide Guyana with the world's highest per capita income. It is therefore an ideal time to learn more about the country and is exciting business opportunities.
This breakfast briefing will address:
Introduction to Guyana's economy and politics
Guyana's rise to power through resources
Guyana's challenges as an emerging economy
Ways to invest in Guyana's economy
Speakers:
Hamish Clegg - Director, Hannam & Partners
Hamish has 15 years of experience in financial markets. He was formerly a top ranked integrated oil analyst at Bank of America Merrill Lynch. During his time there he was responsible for covering the large cap integrated oils. He was integral in several IPOs and capital raisings, as well as playing a senior leadership role across the Global team. From 2005-2012 Hamish was a director at J.P. Morgan (and J.P.Morgan Cazenove), where he carried out the specialist sales role in oil & gas. This involved a wide role from driving global distribution and client servicing, to heavy involvement in placing the firm's pipeline of primary deals (E&P, OFS, Refiners and Integrated Oils). Headline deals include the IPO of Rosneft and placings in Inpex and Petrobras. Prior to J.P.Morgan, Hamish started his career as a buyside analyst responsible for natural resources and IPOs at Odey Asset management.
Alice Carroll, Head of Marketing & IR, Eco (Atlantic) Oil & Gas
Alice has over five years of international experience in strategic communications and public and private company investor relations in the oil and gas sector, prior to which she held sales and portfolio management roles in real estate for private clients.