Renewable Energy: The sector, opportunities, and practical issues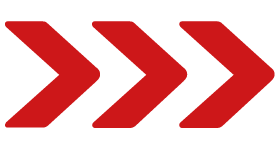 Date: Wednesday, 20 November 2019
Time: 08:00 - 10:00
Renewable energy sources — windfarms, solar panels and renewable biomass plants — recently provided more electricity (40%) to UK homes and businesses than fossil fuels (39%) for the first time since the UK's inaugural power plant began operating in 1882. This year zero-carbon electricity — renewables and nuclear — will overtake gas and coal-fired power for the first time since the industrial revolution that. The sector's global growth rate has significantly exceeded forecasts. It is therefore an ideal time to learn more about the industry, its opportunities and risks.
This breakfast briefing will address:
Introduction to the renewable energy & clean technology sector
The domestic and international opportunities – what is driving growth?
Are there any problems and risks?
How best to access new markets for renewable energy & clean technologies

Policy support: Subsidies (history and available today), competitive, land provided? Local content
Key Stakeholders: UK Government, Regulators, Connections to Grid Infrastructure, Utility, Offtaker/Guarantor,
Investment Environment: Currency, minimum/maximum shareholding's, interest rates, secondary markets, tax, funders
Bankability and marketability: PPA, real estate, local content, restrictions on sell down, structures to overcome this
Local partners: Bid rules, necessity, managing expectations
Managing risk: Holdco structures, BITs, insurance
Speakers:
Dr Nina Skorupska CBE FEI, Chief Executive, REA
Nina became the CEO of the REA — the UK's largest trade association for renewable energy and clean technologies — in July 2013. It represents British renewable energy and clean technology companies operating across the power, heat, and transport sectors, including energy storage and electric vehicle charging. Nina has over 30 years' experience in the Energy Industry working in the UK, Germany and the Netherlands. She was the first female power station manager for RWE npower in the UK and was also an executive Board Member of RWE's Dutch business delivering electricity and heat generation as well as leading new energy and sustainability developments. She is also Member of the Board of Transport for London (TfL).
Michelle T Davies, International Head of Clean Energy and Sustainability, Eversheds Sutherland
Michelle set up the International Clean Energy and Sustainability Group 18 years ago which has advised on over 50GW of clean energy projects. Michelle is a partner in the firm's corporate department and is International Head of the Clean Energy and Sustainability Group. Michelle is actively involved in the clean energy sector both in the UK and globally. She advises across all renewable technologies including offshore and onshore wind, biomass, solar, hydro and biofuels. Her focus is on corporate strategy within the sector including M&A, equity raising and investment and exit mechanisms. Michelle's clients range from utilities to IPPs, private equity and infrastructure funds, institutional investors, banks and governments.