Senegal: Opportunities and Risk for Western Business in West Africa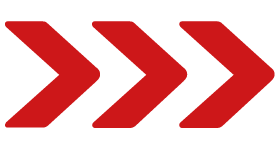 Date: Friday, 18 October 2019
Time: 08:00 - 10:00
Senegal offers an excellent environment for Western businesses to invest and expand into West Africa. There are several contributory factors:
it has an expanding economy, which will grow even further with the upcoming production from its large offshore oil and gas fields;
it is a stable democracy which benefits from sound strategic economic planning;
it has the necessary functioning institutions to make government and society work;
enjoys relative peace and stability; and also
serves as a regional hub for neighbouring countries.
Senegal's opportunity comes, however, with some complexity and risk. It has little experience dealing with an oil and gas sector which makes it ripe for politicisation and the government has already experienced some growing pains in its past handling of oil and gas contracts. Although Senegal is stable, regional terrorism and violence will continue and probably escalate in the foreseeable future. China also has influence and economic interests in Senegal as it does elsewhere in Africa. Fortunately, with understanding and insight, Western businesses can position themselves to take advantage of the major opportunities in Senegal.
This breakfast briefing will address:
Oil & Gas sector
Energy sector – reform and opportunity
Governance, stability, and security
China and other influences
Mauritania, Gambia, Guinea Bissau, and the wider region
Speakers:
William Linder is based in Dakar where he heads the 14 North Strategies niche commercial intelligence and strategy advisory firm. William — a retired senior CIA operations officer and three time Chief of Station — served in Africa, Europe, and South Asia, including assignments in Senegal and Mali. Prior to joining CIA he served as an officer in the U.S. Army Special Forces and worked extensively in Mali in the late 1990's. He is a 1992 graduate of the United States Military Academy at West Point.