Algeria: the people's revolution - peaceful democratic transition or violent counter-revolution?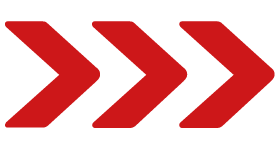 Date: Wednesday, 25 September 2019
Time: 08:00 - 10:00
2019 has seen: the cancellation of planned elections; the removal of President Bouteflika and his entourage; the effective take-over by the head of the army; a peoples' revolution and massive weekly demonstrations; politically motivated anti-corruption trials; and the near collapse of the real economy. The current stalemate between the Algerian people and an increasingly hardline regime cannot continue much longer. The Breakfast Briefing will analyse what is happening beneath the surface and provide possible weighted scenarios for what will happen next.
This breakfast briefing will address:
How we got to this point
The Hirak vs the regime
The impact on the economy
Possible future scenarios
Speaker:
Prof. Jeremy Keenan — a recognised world expert on Algeria and the Sahara — began his studies in 1964 and has ten books and over 350 publications to his name. For over ten years he has been the author of Menas Associates' Algeria Focus monthly and Algeria Politics & Security weekly reports. He also regularly briefs governments, multinational organisations and companies, and the international media on the region.