Argentina: is there a boom after the bust?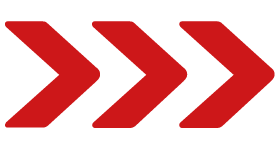 Date: Thursday, 25 July 2019
Time: 08:00 - 10:00
The latest developments and alliances in the political campaign running up to the October/November 2019 elections
Argentina's recent history of booms and busts
Opportunities in agro-industry, mining, and shale gas
2019-2023 investment scenarios and risks for the next government
Investment climate
Speakers:
Andrew Thompson — born in Uruguay and partly brought up in Argentina and Brazil — is a journalist and economic analyst on Latin America. He has been a foreign correspondent in Argentina, Brazil, and Mexico for the Times, Guardian, BBC and others. He worked as a BBC producer/reporter and was head of the its Latin American service. He now works as a freelance analyst and consultant and writes for a number of outlets including the EIU and Latin News. He is an Associate Fellow at Canning House.
Stuart Culverhouse — is the Chief Economist and Global Head of Fixed Income Research at Tellimer. He joined the company (formerly known as Exotix) in 2006 after ten years in the UK Government Economic Service, where he worked in HM Treasury and the UK's export credit agency. He is a recognised expert in developing markets and sovereign debt restructuring, with 20 years emerging markets' experience, and his geographical coverage includes Latin America and the Caribbean, Sub Sahara Africa and Eastern Europe. He has an MSc in Economics from Southampton University and previously worked at Goldman Sachs (London).