India: Politics and economy in Prime Minister Narendra Modi's second term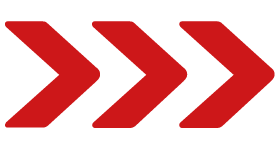 Date: Friday, 13 September 2019
Time: 08:00 - 10:00
The 2019 general elections underlined a political paradox of 21st century India. An aspirational, anti-elite, young, and largely unemployed population demonstrated that it is buoyed, not by policy success or economic delivery, but by ideology and branding. Despite its first term failings, the idea — rather than the reality of — a rising India persuaded people to return Narendra Modi's Hindu nationalist Bharatiya Janata Party (BJP) back to power with a decisive mandate.
How the Modi 2.0 government deals with the disconnect between essential multi-sectoral reforms which the BJP has failed to delivery so far will be an issue of paramount importance both India's domestic population and foreign investors in the next five years.
This breakfast briefing will address:
Domestic politics
Foreign relations
National Security
Macro-economy
Investment climate
Speaker:
Dr. Avinash Paliwal is the Deputy Director of the South Asia Institute and a Lecturer in International Studies and Diplomacy at SOAS University of London where he specialises in contemporary Indian politics and South Asian strategic affairs.
His first book, My Enemy's Enemy: India in Afghanistan from the Soviet Invasion to the US Withdrawal was published in 2017 by OUP, and he is currently authoring a strategic history of India's approach towards its eastern neighbours.
Avinash holds an MA and PhD in International Relations from King's College London, and a BA (Hons) in Economics from the University of Delhi. Formerly a Visiting Fellow at the Observer Research Foundation (ORF), New Delhi and the Paul H. Nitze School of Advanced International Studies at John Hopkins University, Avinash also worked as a foreign affairs journalist before turning to a career in academia.