China: whither growth in 2019?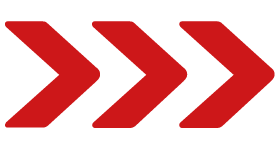 Date: Tuesday, 16 April 2019
Time: 08:00 - 10:00
China's economy — a key global growth driver — is currently at an inflection point. While it can hardly cease to grow, it is faltering and is attempting to grow in new ways. At domestic debate over the need for market reform is back in fashion, while the State-Owned Enterprise sector remains dominant. The overseas message talks up foreign investment, Belt and Road, and breaking new ground in Europe. What, however, is the deflationary risk from China?
This breakfast briefing will address:
Annual work report assessment
Where are the new growth drivers?
Where are long-term growth drivers?
What is the future of traditional industry?
Can technology drive China?
Speaker:
Philippa Jones is the founder of Beijing-based, China Policy, a strategic advisory servicing government, corporate and non-profit clients. Systematic mapping and tracking equip her teams to anticipate change and deliver unparalleled insight in the policy process. A trade policy specialist, prior to China Policy, Philippa worked for the EU and the Australian government. She has served an expert witness on two major WTO cases. Philippa is a graduate in Oriental Studies (Chinese) from the University of Oxford.