Climate Change: Risks and Opportunities for the Private Sector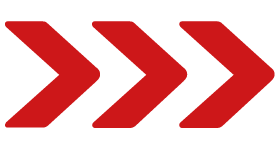 Date: Friday, 22 March 2019
Time: 08:00 - 10:00
Climate change has become a globally important political, social and economic issue because climate impacts ecosystems that cannot be contained by state boundaries.
The link between climate change, political economy and human security was first recognised in the early 2000s. By examining diverse national and local experiences — including the proliferation of extreme weather events, coastal erosion, migration and threat multipliers — an emphasis has been placed on the critically important climate adaptation and mitigation policies.
How will climate impacts differ under the t Paris Agreement's 1.5°C and 2°C temperature targets compare with our current trajectory? This requires a multi-stakeholder approach to address both the avoidable and unavoidable impacts of climate change on every country's economy and security.
Mitigating and adapting to climate change will require trillions of dollars of investment in infrastructure and especially in developing countries. Much must come from the private sector whose efforts are shaped by laws, regulation and policy. Law-makers, regulators, governments and practitioners will need to cooperate to support the implementation of the Paris Agreement. This both challenges the world's regulators and presents risks and opportunities for the private sector. What types of law and regulation can encourage finance at scale, project pipelines, and corollary benefits of economic and social development in a sustainable way?
This breakfast briefing will address:
Regional impacts of climate change under 1.5 °C, 2 °C and beyond.
Country examples of the economic and security questions surrounding climate change.
The relationship between climate risk and financial stability.
Legal and regulatory 'readiness' for green finance: innovations and implications.
Opportunities and challenges for mainstreaming green finance in emerging economies.
Speakers:
Dr Megan Bowman directs Climate Law & Governance at King's College London. She is author of the ground-breaking study Banking on Climate Change: How finance actors and transnational regimes are responding (Kluwer 2015). Her expertise focuses on the intersections between corporate, financial, and environmental law and regulation in transnational contexts with particular emphasis on the private sector. She is currently leading an international project with UN Environment (UNEP) to investigate innovative legal and regulatory options for mobilising public and private climate finance in-country; and consults to national governments and prominent NGOs on implementing the Paris Agreement. She is a qualified barrister and solicitor with an LLM in International Law and a PhD in regulatory theory.
Dr Simon Chin-Yee is a research associate in the War Studies Department at King's College London and an associate lecturer in Politics at Sheffield Hallam University. His expertise focuses on the influences on climate policy processes in the lead up to the 2015 Conference of Parties in Paris. He is the author of a new study 'Climate change and human security: Case studies linking vulnerable populations to increased security risks in the face of the global climate challenge' (KCL/EUCER 2019) which looks at regional and country experiences with a changing climate. Simon also has extensive experience in international cooperation and policy having worked on UN projects primarily in Africa.