High risk and high reward: Understanding the Sahel Region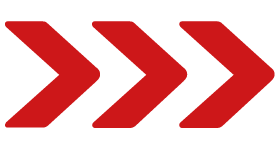 Date: Friday, 25 January 2019
Time: 08:00 - 10:00
From Mauritania to Sudan, Algeria to Burkina Faso, the vast Sahel covers an area that is almost as large as Europe or the US' Lower 48 states. Historically the region has received little attention and minimal investment. But — with its oil, gas and gold reserves; and its porous borders and smuggling routes — the Sahel is fast becoming a new regional and international geopolitical and economic battleground. This Breakfast Briefing: analyses the Sahel's importance to domestic and international stakeholders; explains the security myths; and reveals future investment opportunities.
Key discussion areas:
The Sahel's state and non-state actors
Illicit local economies and the stability paradox: stability from instability
Geopolitics in the Sahel: multilateral initiatives, bilateral players and economic stakeholders
Future opportunities for growth: the oil and gas sector; gold mining; solar power; etc
Speaker:
Prof. Jeremy Keenan – is a recognised world expert on the Sahara-Sahel where he began his studies in 1964. Jeremy now has 10 books and over 350 publications to his name. He is also the author of Menas Associates' Sahara Focus monthly. He regularly briefs the British and US governments, the EU, UN, NATO, as well as international agencies and numerous media organisations (BBC, RFI, France24, VOA, Reuters, etc.) on these issues.