Nigeria's Great Divide: the February 2019 elections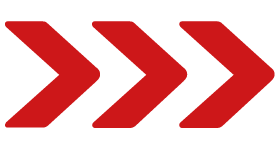 Date: Thursday, 6 December 2018
Time: 08:00 - 10:00
For the first time in decades, the leading candidates for the presidency in the February 2019 national elections offer competing views of how Nigeria and its economy should be run.
The election will be about policy, money and jobs. Africa's biggest economy and most populous country has to take some tough decisions about how best to: develop its world class oil, gas and mineral resources; adapt to new technology; and create jobs.
Key discussion areas:
The importance of these elections and the timeline of events.
The key policy differences between the two leading candidates and their parties.
The election issues and likely scenarios during the campaign.
The prospects for the current and post-election investment climate.
Key opportunities for Nigeria's oil and gas sector and other industries.
Speakers:
Patrick Smith — editor of Menas Associates' Nigeria Focus and Africa Confidential — lives in Paris and spends about half the year reporting from Africa. He was previously based in West Africa as a correspondent for Associated Press and the BBC for a decade.
Christopher Dielmann - Senior Economist, Exotix Capital
Paula Hodges QC - is the head of Herbert Smith Freehills' global arbitration practice and has over 25 years' experience advising clients in international disputes, particularly in the energy, telecommunications and technology sectors. Her expertise in international arbitration, the energy sector and Africa-related disputes is consistently recognised by local and global legal directories. Paula's recent cases include matters in Nigeria, Kenya, Equatorial Guinea, Ghana, Chad, Egypt, Algeria and Togo.