Unlocking Namibia's Potential: Political Stability and Economic Transformation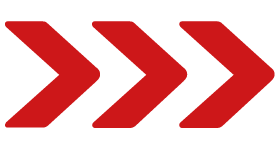 Date: Tuesday, 23 October 2018
Time: 08:00 - 10:00
Namibia largely remains — despite Prince William's recent high profile visit in support of wildlife conservation — off the radar for most British investors. A functioning democracy with an active civil society, free press and judiciary, it has large untapped natural resource potential and is amenable for value-added export. But incomes remain highly-skewed and land reform has been slow.
To promote transparency and set a personal example President Hage Geingob publicly declared his personal assets when taking office in 2015. Investor incentives are being revamped under a structural reform programme with no compulsory provision for local ownership stakes.
How can Western investors best leverage opportunities and compete with China? Can the government continue to manage land reform within the constitution and without strife?
This briefing will analyse:
Economic prospects
Political outlook including the land issue
Where investors should look
Oil sector – why Namibia is attracting IOCs
Speakers:
Roger Murray – is a leading expert on Namibia, with over 30 years' experience, including as a consultant for both the UN and Namibian government on the economy/mineral resources. He currently works as an independent analyst, correspondent and consultant on Namibia, as well as the global diamond and uranium markets, for, amongst others, Africa Risk Consulting, the EIU, and Mining Magazine. He is also a global correspondent for the Washington DC-based Fuel Cycle Week newsletter.
Daniel McKeown, Managing Director, Azinam – Azinam holds working interests in a total of six offshore licences across 62,000km2 of the Walvis Basin. Backed by Seacrest Capital Group, Azinam is leveraging its technical strengths to unlock the significant potential of 10 billion barrels of net unrisked prospective resources.
John Ogilvie - is a partner in dispute resolution at Herbert Smith Freehills, he acts for commercial clients across a wide range of complex contentious issues occurring in the United Kingdom and emerging markets, particularly Africa.