Mexico: the Political and Security Challenges facing AMLO's Presidency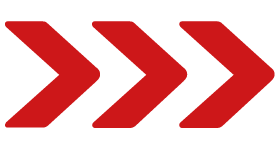 Date: Wednesday, 19 September 2018
Time: 08:00 - 10:00
The incoming administration of Andrés Manuel López Obrador (a.k.a. AMLO) will have a diverse cabinet which will attempt to redefine Mexican policies and politics in a significant number of areas. The policy agenda will centre on: increasing employment opportunities and education availability; reducing socioeconomic inequality; fostering domestic industry; and political reform. Security is AMLO's greatest challenge; last year saw the highest recorded murder rate in 20 years, and this has continued with 2018's expected 32,000 homicides.
Key discussion areas:
What does AMLO's victory mean for the future of Mexican politics?
What strategies will the new administration adopt to address the country's security crisis?
What is the outlook for NAFTA and Mexico-US relations?
What is the outlook for Pemex and oil sector reform?
Speaker:
Professor Kevin J. Middlebrook is Professor of Latin American Politics at the Institute of the Americas, University College London. He is the former Director of the Centre for US-Mexican Studies at the University of California, San Diego, and he has written extensively on Mexican politics and US-Mexican relations.