President Erdoğan's Turkey: The challenges facing investors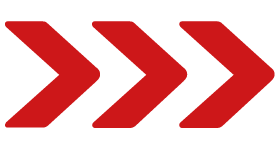 Date: Wednesday, 18 July 2018
Time: 08:00 - 10:00
President Recep Tayyip Erdoğan is now Turkey's executive president with unprecedented power and influence over the country's institutions. This will also have major economic ramifications. Turkey — despite having the G20's fastest growing economy in 2017 — has unnerved foreign investors and the Lira has more than halved against the US$ since 2014. At around 70% of GDP corporate debt makes Turkey very vulnerable to US interest rate rises. What impact will Erdoğan's sweeping new powers have for the economy, and what are the key risks?
This briefing will analyse:
President Erdoğan: his friends, foes and his plans for Turkey beyond 2018

How Erdoğan won the 2018 presidential elections
Saving the economy: avoiding a currency crisis
A divided country: threats to Turkey's stability
Opportunities and risks for investors: key sectors to watch
Speaker
Christopher Copper-Ind is publisher of the London-based International Investment which focuses on emerging markets. Having lived in Istanbul in 2013-2006 he regularly writes on Turkey, Egypt and Iran, and has also worked on projects in over 25 countries during the past 14 years.