Open for Business? Investing in Mnangagwa's Zimbabwe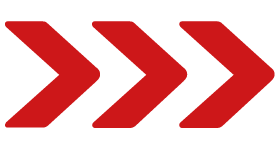 Date: Thursday, 28 June 2018
Time: 08:00 - 10:00
When: Thursday 28 June 2018 | Where: The City, London | What time: 08:00-10:00am
Zimbabwe entered a new era last year following the military's removal of president Robert Mugabe after 37 years in power. The new president, Emmerson Mnangagwa, immediately declared the country to be "open for business", signalling his intent to attract new investment and re-engage the global community. With many of the old guard still in place, however, how much has really changed in the country? And what does the new era offer to potential investors?
Key discussion areasfor the Breakfast Briefing:
The upcoming elections

The economic and political outlook

The opportunities for investors
Speakers
Sarah Lockwood – is one of Menas Associates consultants on Zimbabwe and the companies lead consultant on South Africa. Sarah is a PhD Candidate and Presidential Scholar at Harvard University. Her research focuses on government accountability and political protest in post-apartheid South Africa, and she has also worked extensively as a journalist.
Gavin Davies - a senior corporate M&A lawyer, with particular expertise in public takeovers, shareholder activism, private equity and venture capital investments, and in investment work in Africa. Gavin has 23 years of experience supporting international financial investors and multi-national corporate clients on cross-border M&A and investments across Europe and Africa.