Kenya: Has Ruto's hustle run out of momentum?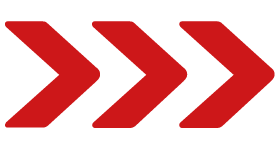 Date: Wednesday, 15 November 2023
Time: 14:00 - 15:00
Date: Wednesday 15 November | Location: Online Webinar | Time: 14:00 – 15:00 (UTC)
Co-host: Mishcon de Reya
William Samoei Ruto was deputy to Kenya's President Uhuru Kenyatta for two terms over a decade, before running for the presidency himself. He was increasingly critical of after Kenyatta's 2018 rapprochement with, and eventual endorsement of, opposition leader Raila Odinga in 2018. The Kenyatta years were characterised by: a substantial increase in debt; and a funding shift from concessionary and long term to commercial and shorter term. Alongside significant fiscal deficits, that were rolled over from year to year, this put Kenya into an increasingly tight financial squeeze.
Ruto campaigned against Kenyatta with a focus on the low-income informal sector workers or 'hustlers'. Far better organised than Odinga he managed a narrow victory. His complaints about inheriting a fiscal mess rang hollow because he was vice-president for a decade. Kenya's already challenging situation has, however been exacerbated by: the after effects of the pandemic; Russia's war against Ukraine; rising commodity prices and higher interest rates. Ruto's administration — staffed by many with prior fraud and other court cases — has struggled to gain a firm grip on these challenges.
A year after Ruto was sworn in, we therefore analyse his administration's track record and on:
Debt: inconsistent messaging - or inconsistent strategy?
Taxmenistan: The squeeze for fiscal consolidation
Economy: Challenges and bright spots
Politics: The new 'Hustler' approach looks a lot like the familiar elite capture
Foreign policy: The West's plucky new friend
Speakers
Andrea Bohnstedt is an independent country risk analyst working on East Africa with a main focus on Kenya. Her consultancy services for clients — including for Menas Associates on an ad hoc basis — include country risk analysis; political and economic analysis; corporate investigations and due diligence; sector/industry research; investor contacts and networking.
Nikhil Hira is the Executive Director of the Eastern African Association in Kenya and a partner in Kody Africa LLP which offers outsourcing and tax advisory services to clients. He is a non-executive director of: I&M Bank in Kenya and Rwanda; Securex Agencies Limited; Shalimar Flowers Limited; and chairman of GA Insurance Limited in Kenya. For over 40 years he has advised large multinationals and family businesses on tax and financial matters. He was previously a Senior Tax Partner with Deloitte in East Africa and a member of the firm's management committee and led the Technology, Media and Telecom practice and the Clients and Industries marketing team.
Timothy Folaranmi, Managing Associate, Barrister, Mishcon de Reya