Is Israel heading for war on multiple fronts?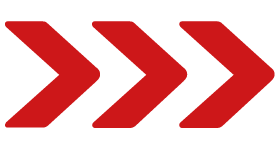 Date: Wednesday, 11 October 2023
Time: 14:00 - 15:00
Date: Wednesday 11 October | Location: Online Webinar | Time: 14:00 – 15:00 (UTC+1)
Co-host: Mishcon de Reya
In light of the outbreak of war — following Hamas' 7 October shocking assault against southern Israel — this week's webinar has been amended and will now explain and analyse the following:
What caused and fuelled the war between Hamas and Israel
Israel's domestic politics: a divided house
The origins of the split
The political structure moves to the extreme right
The impact on the IDF's readiness for war
The impact on Israel's regional image
Geopolitics
The Abraham Accords
The normalisation of relations with Saudi Arabia
The Palestinian Authority and Hamas
Israel's relations with the US
Iran's role and its links to Hamas, Hezbollah, and Syrian militias
Israel's macroeconomy and the likely impact of the war
Speakers
Shay Zavaro is the founder and CEO of the Israel-based Monfort Advisory Group which advises multinational companies and organizations by assisting them in understanding the parties they are dealing with, and how to approach and resolve local challenges. Shay previously worked in the crisis management sector together with the former Israeli Defence Forces' spokesperson. He holds a B.Sc. in International Relations from City University London and an MA in Political Economy from King's College London.
Pinchas Landau is an independent Israeli economic analyst and consultant. His newsletter service, The Landau Report, has covered Israeli geo-strategic, political, economic and financial trends and developments for professional firms and financial institutions since 1996 and he has written on Israel for the Economist Intelligence Unit since 1985. Born and educated in the UK, he has a BSc in Economics from the LSE and moved to Israel in 1976, working in finance and journalism before establishing his own consultancy.
James Libson, Managing Partner at Mishcon de Reya LLP